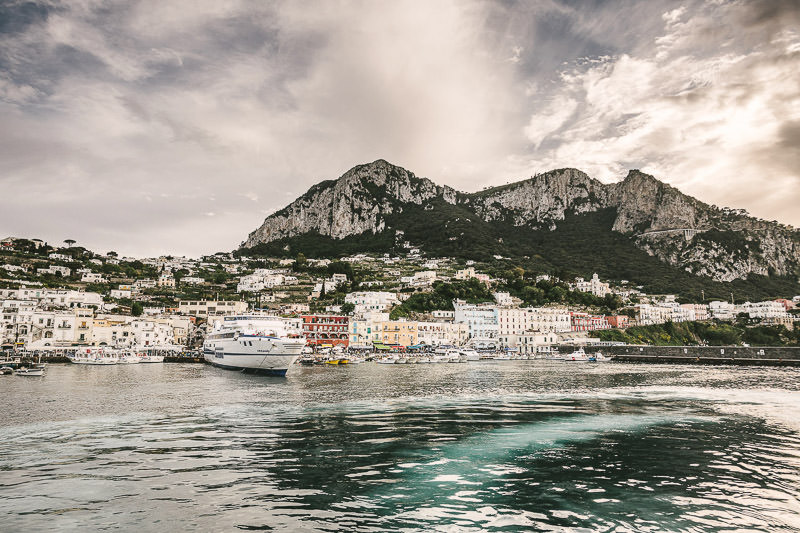 "Joel is a very in-the-moment kind of person. He loves cherishing moments. Right now, walking up, when they pronounced the bride and the groom, Joel turned around – I noticed it – and he was like: 'Steffany, look at this'. And he started tearing up, I don't know if he knew that we were watching. He was just like: 'Wow, this happened, we actually were able to achieve this'. And it's that: he's able to cherish those moments that other people take for granted."
The story of Steffany and Joel starts like this. With the words of the brother of Joel, with the gaze at his soon-to-be wife in front of the altar, with tears filling up his eyes and a bright smile on her face.
It's a story of deep love, strong emotions, and faith.
A faith that leads the way
When we first talked to Steffany and Joel, a gorgeous couple from Miami, we were immediately fascinated by the clear and precise ideas about their wedding.
They wanted it to happen somewhere special. Somewhere they could take their whole family to, in order to share with them an experience like no other. Since Joel is fond of history, the choice fell on Italy and its rich background. They specifically chose Sorrento and Amalfi Coast, enchanted by the blue of its sea, the white of its cliffs, and the yellow of its lemon trees.
When we told them that we couldn't wait to fly our drone over the gentle hills diving into the water, the bond between us was officially set. Little did we know that the wind on their wedding day would almost steal the drone from us!
As soon as we got to know them better, we perceived their religious faith loud and clear. It permeated all of their life choices, all of their love story, and all of their wedding planning too. Their relationship is extremely romantic – as testified by the wedding proposal that Steffany received in Paris – but it's even more spiritual and deeply bonded to God.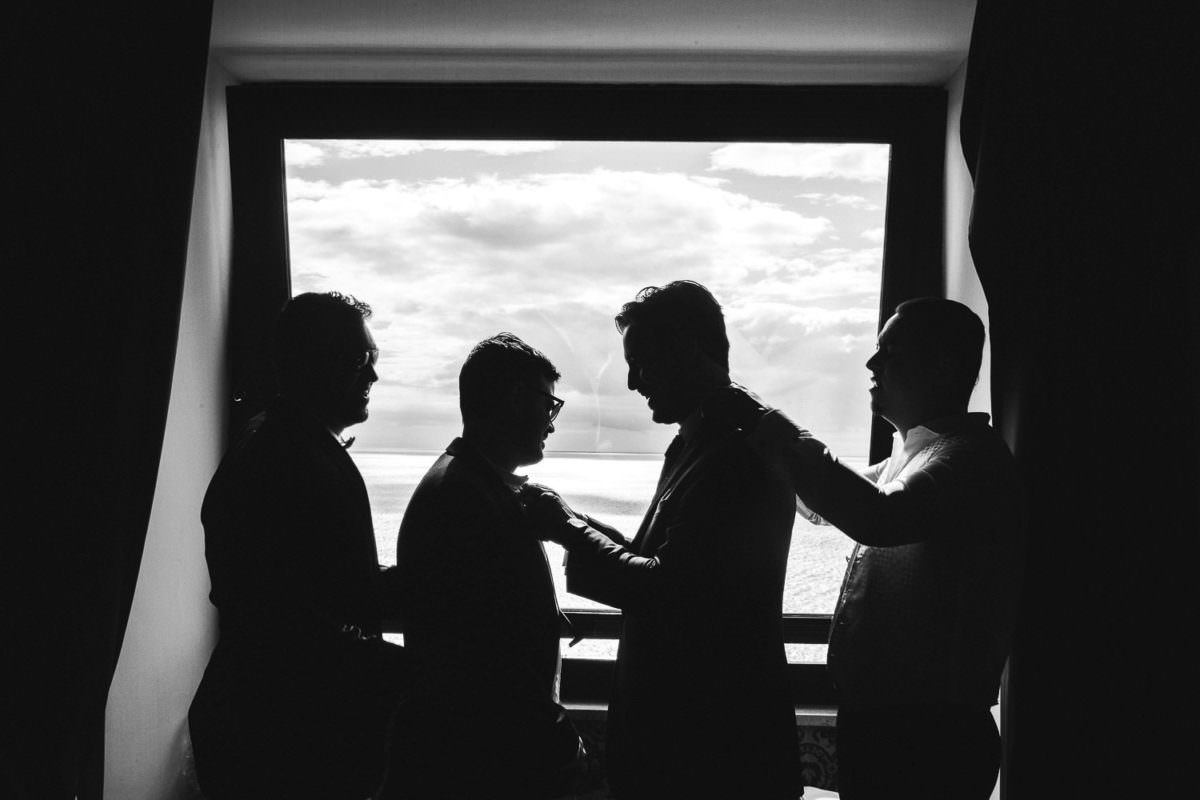 Steffany and Joel's wedding, just like a movie
As Joel himself told us after seeing the wedding film we created for them, that day really felt like a real-life movie. The images created a "masterpiece of memories" capable of bringing them back to the meaningful event they shared with the people they love the most.
Their dream-coming-true actually started the day before the wedding, when everyone enjoyed a trip to the stunning island of Capri. We drove all around it with Steffany and Joel on a convertible car, filming their love framed by the most picturesque spots.
We spent the whole day with them, and we even had the chance to join the guests at the welcome dinner in the lovely orangery of O' Parrucchiano, a restaurant in the heart of Sorrento. From the very first moment, we felt like we were part of the family – and that atmosphere helped us create an even more powerful narration of the wedding.
When the day of the marriage came, Villa Angelina – the historic residence they selected as a venue – was beaten by an unexpected, strong wind. So strong that for a moment the ceremony was likely to be moved inside. It didn't happen, luckily: the setting where they promised eternal love was the most evocative ever. Rolling hills covered in olive groves and fruit orchards on one side, sea stacks and blue waters on the other. Emotions all around.
From the prayer that Steffany's father shared with her while she was getting ready in her room, to the words of gratitude and love that she and Joel exchanged during a "blind" first look. That was probably the most sentiment-soaked moment of the whole wedding: the two soon-to-be-spouses stood on two sides of a corner of the Villa, holding their hands but not looking at each other. The atmosphere was completely filled with the strength of their words of affection and devotion.
Soon after that, the couple braved the windy weather and tied the knot in front of all the most important people of their lives, in front of Joel's father – the celebrant – and in front of God.
A blessed union, no doubt about it.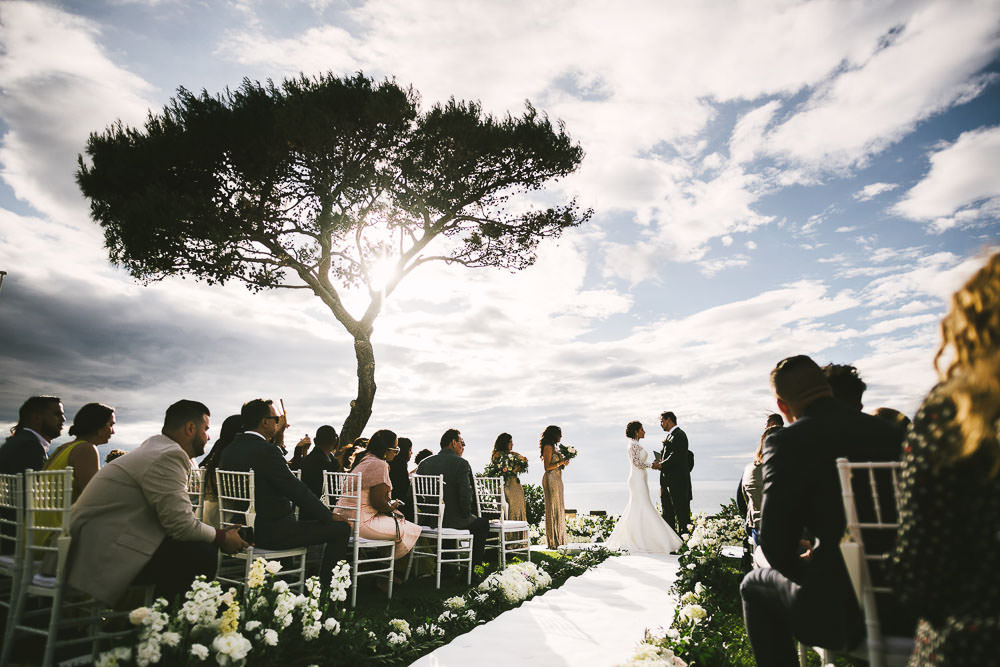 Words on the wings of love
Steffany and Joel's big hearts are pounding with passion, thankfulness, and light. The vows they pronounced to one another during their wedding in Villa Angelina are a clear sign of that. Of his desire to cherish every detail and be present in the moment, of her will to give importance to every feeling and be overjoyed. Of their wish to give birth to a brand new family, like a blossom that will soon bloom.
"God and I made a promise, back when I was eleven years old, that as long as I gave him my heart to keep he would make sure that I gave it to the right man. Throughout every season in my life I've always seen God's faithfulness, and today I stand here in front of you grateful to him because he kept that promise. So Joel, today I vow to always be grounded in the unconditional love of our heavenly father so that I may always be a pillar of love for you and your soul, your spirit, your dreams, your visions, and your destiny." (Steffany)
"I'm standing here and it still feels like a very long dream that I haven't woken up from. It's unimaginable, this is a picture, this is a painting, this is a movie right now and we're living it: real life. Our journey is a silly, little love song and I want to fill the world with ours. I love you Steffany, so much. So much." (Joel)
May you always be as happy and radiant as you were on your wedding day, dear Steffany and Joel.